Hopeful: /ˈhōpfəl/ Feeling or inspiring optimism about a future event.
Holistic: / hōˈlistik/ Characterized by comprehension of the parts of something as intimately interconnected and explicable only by reference to the whole.
Hey there! I'm Rachel. I find joy everywhere in life, but close to the top of my list is helping curious people live holistically through natural, simple, and affordable lifestyle changes.
Oh, and I'm passionate about helping people learn about their human design.
I'm also available for hire for design work!
I want to let you in on some of the things I've been learning- things that have been thoroughly turning my life around. They're here for you, unfiltered, raw, and 100% for your benefit and wellness!
My dream team of advisors is made up of my amazing herbalist mama, my paleo-pro, beekeeping, RN mother-in-law, and my mentoring, soap-making, self-sustained-farming supermom friend. Their input has helped with creating a ton of the content here.
I'm excited to tell you all about:
Chemical-free recipes
Self-care
Homemade, natural goods
Holistic, herbal remedies
Preventative medicine
This blog is growing all the time, so make sure you sign up for my newsletter to keep up-to-date with everything being added here!
A little bit about me:
I love kombucha, coffee, dark chocolate, and being with my husband and dog (preferably outside). This blog is a way for me to continue to learn and grow- I'm passionate about living healthfully and whole-heartedly, and I want to invite others to join me on this journey!
I figure that even if I don't make a dime off this blog, I'm still learning, growing, and creating some awesome natural goods, all while improving my health. And that's worth it to me!
In April 2018, I discovered that I'd been living with Lyme's Disease for a while. I have a chronic infection, along with some co-infections, that show themselves through heart murmurs, fogginess, and constant fatigue.
I also have some leaky gut to deal with, but once I do my immune system should work a ton better!
Other than that, I've actually been pretty lucky in my health so far. I actually started out on my health journey because I wanted to keep it that way!
Holistic living
Because most of what I started off doing was preventative, I thought I wouldn't see many changes. I was hoping to take care of my health later on, and started some holistic lifestyle changes for that reason- and what immediate or noticeable change does that result in? None, or so I thought.
I'm so glad I was wrong!
Here are just a few of the changes I've seen in myself so far:
Fixed an awful case of pink eye quickly, even when the drops from the doctor weren't doing anything for me.
Found out how to avoid ever getting a UTI again.
Stay healthy and get sick much less regularly because I support my immune system holistically.
Started sleeping way better (even with fatigue from Lyme).
Found ways to befriend my anxiety.
Hopeful living
We were created in such an amazing way, and learning more about how to thrive (body, mind, and soul) and live naturally has been such a joy. I love making things that are natural, good to the earth, and healthy for us. And best of all, I've found that you don't need to be crunchy, elite, or a certified practitioner to make little differences in your day-to-day life to live more holistically.
I prefer to take a hopeful approach to these changes I'm making, rather than fear-based. Just making little changes (that will end up benefitting us for our entire lives!) are possible, practical, and affordable!
I have big plans for this site and our small steps together, and I hope that it will be helpful to you as we learn about this.
My goals for the very near future include:
Becoming free of Lyme's Disease and the fatigue that comes with it
Completely heal my leaky gut
Living chemical-free
Living plastic-free
Eating only whole, real foods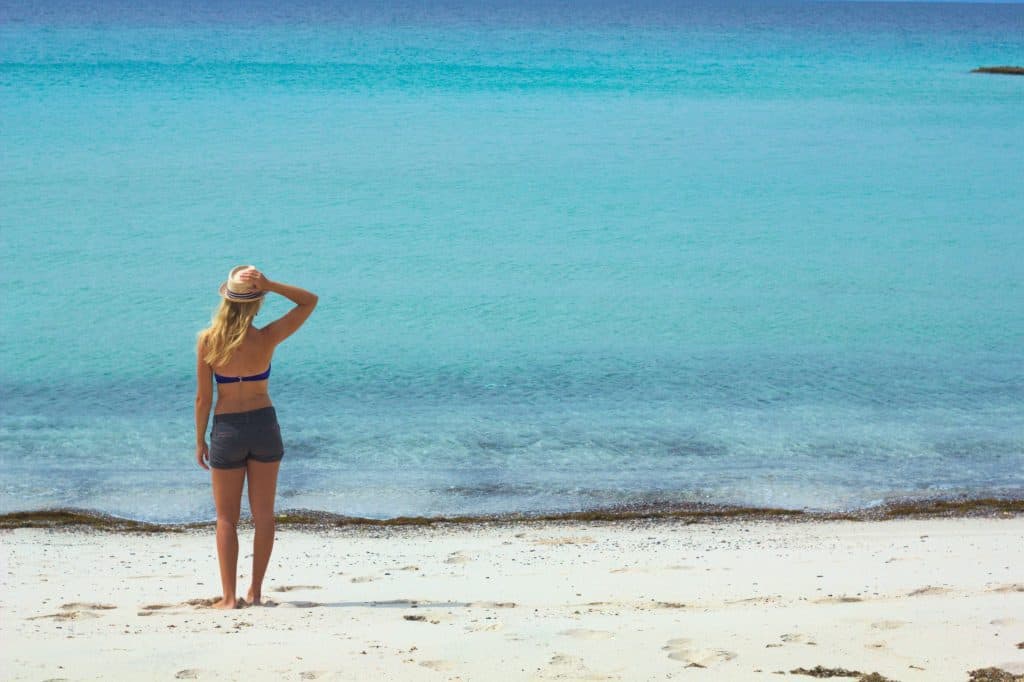 Join me!
I believe we're made to be whole- body, mind, and soul. Pursuing wellness is an awesome journey, and I want to invite you to come along with me!
Start off by entering your email below and you'll receive my free guide on detoxing your home and body.
PS: I'd love to connect with you on social media too- join me on Facebook, Pinterest, and Instagram for even more goodness!
Thanks for being here!